FOODSERVICE SOFTWARE
MADE SIMPLE
The leading catering management software for North America's largest foodservice management companies
EXPLORE OUR PRODUCT FEATURES
Built by caterers for caterers, our web-based suite of solutions is made to meet the needs of operators across the organization – from roll-up reporting and publishing content for enterprise management, to powerful administrative and production tools for the back of house, and mobile responsive websites for your customers and front of house teams. Watch this short video to see what products and features can help you improve your day-to-day.
EVERYTHING FOR EVERYONE.
ALL IN ONE PLACE
Our catering software, the TRAX Platform, enables our clients to streamline orders and operate multiple lines of business efficiently.
Less Chaos

Implementing the TRAX Platform eliminates the chaos and brings accuracy and accountability into your business.

More control

See today. Plan for tomorrow. Get the insight you need to estimate future events and ensure profitability.

Better together

Extend the power of the TRAX Platform with the technology you use every day to manage your catering operation.
WHO WE SERVE
Your business is all about delivering an exceptional experience. We get that. Our solutions are built for foodservice companies large and small, allowing you to stay focused on what matters – your customers.
Business & Industry
Our foodservice management solutions will help you manage your on-site catering operation or cafe with tools to save you time and money.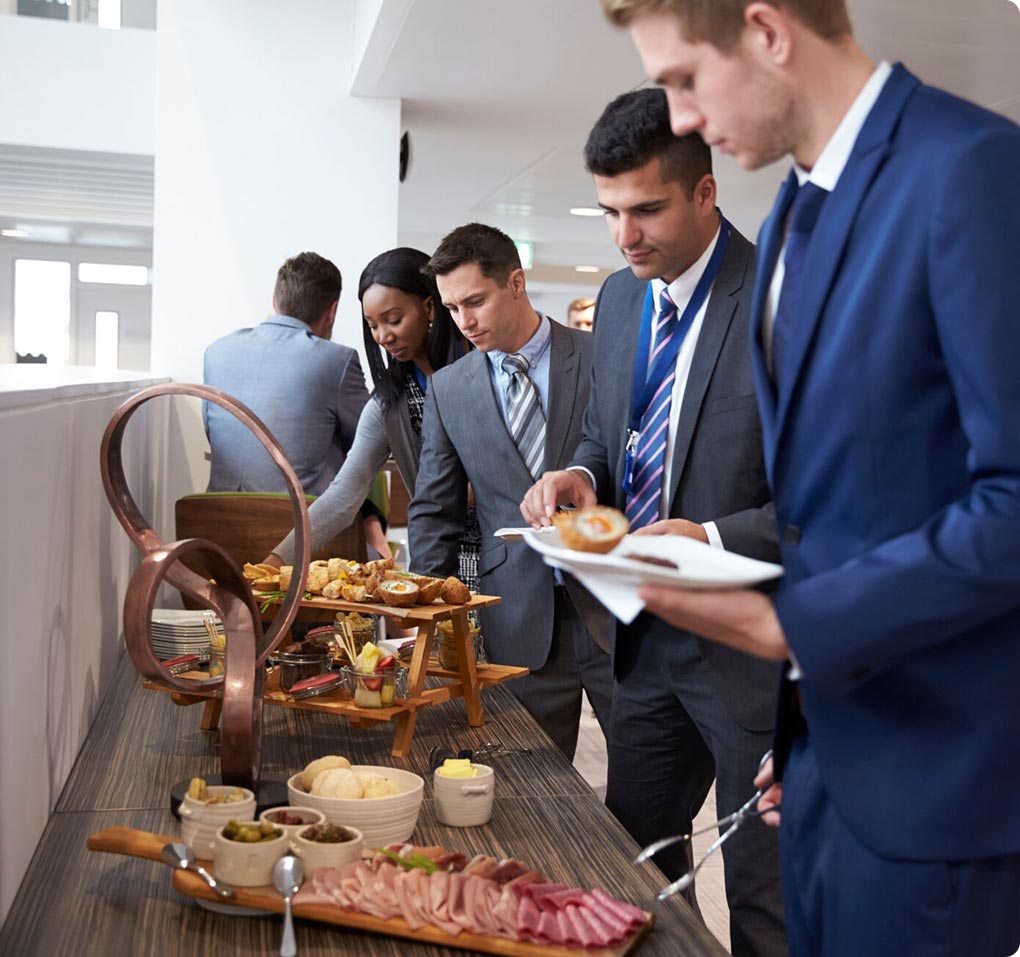 A GLIMPSE INTO CATERTRAX
A web-based software platform, incredible service, and legendary support is just a click away.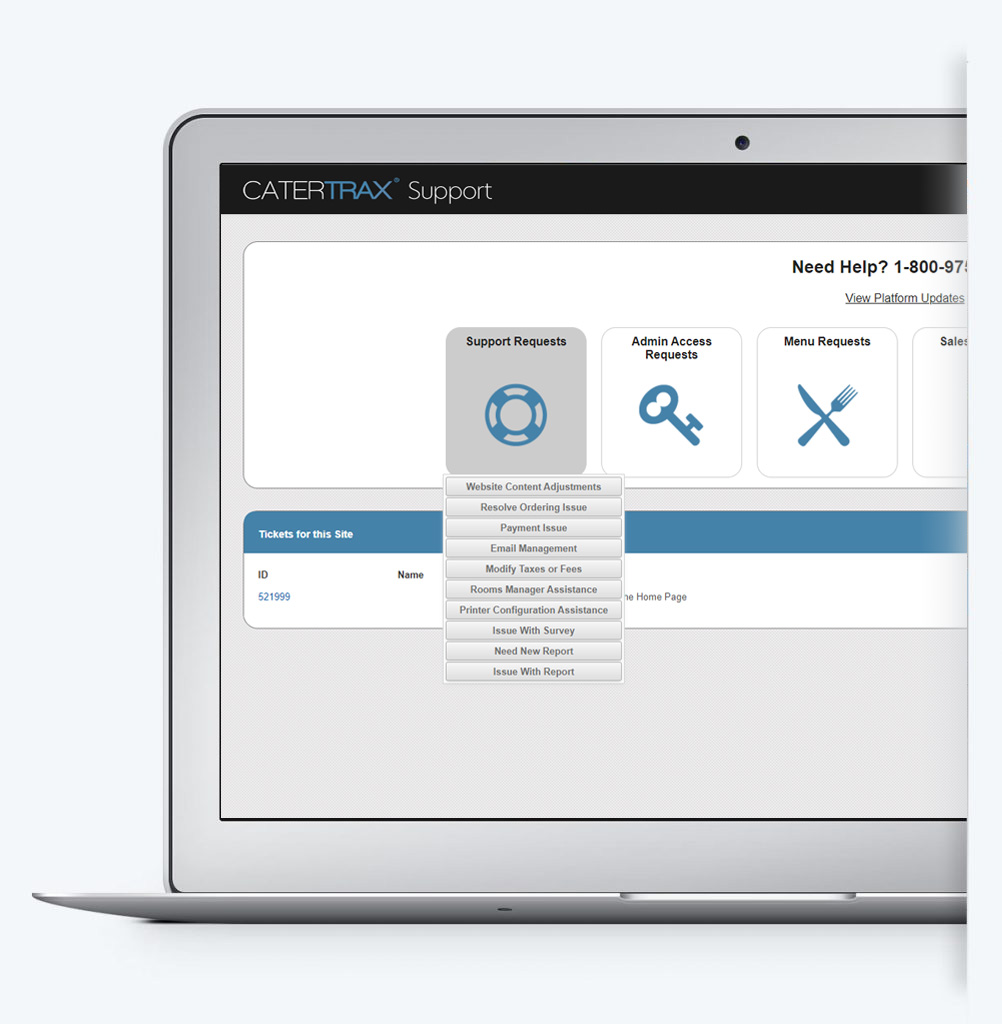 Services

When it comes to SaaS, we put service first in everything we do. Our professional and managed services work with you to ensure your solution supports your needs from the start.
LEARN MORE

Support

We're here to help. Just reach out and we'll get you answers fast. It takes a special team to receive a 9 out of 10 satisfaction rating.
LEARN MORE

Education

Unlock the power of the TRAX Platform with a variety of educational resources like live webinar training for you and your customers, videos, and custom materials.
LEARN MORE
AT CATERTRAX,
WE EXCEED EXPECTATIONS
Over 20,000 caterers use our catering software to manage their business. We affectionately refer to them as our TRAXERS. Their praise brightened our day and we had to share.
WE'RE ALWAYS COOKING
UP SOMETHING NEW.
Check out the latest updates and additions to CaterTrax's catering software platform. Read more about catering management know-how from folks who know how.